18947 John J Williams Hwy, Suite 301, Rehoboth Beach, DE 19971
Browse our topics of interest that concern your dental health and well being. Many factors can contribute to maintaining healthy teeth and gums and you can play an active part in having a healthy beautiful smile.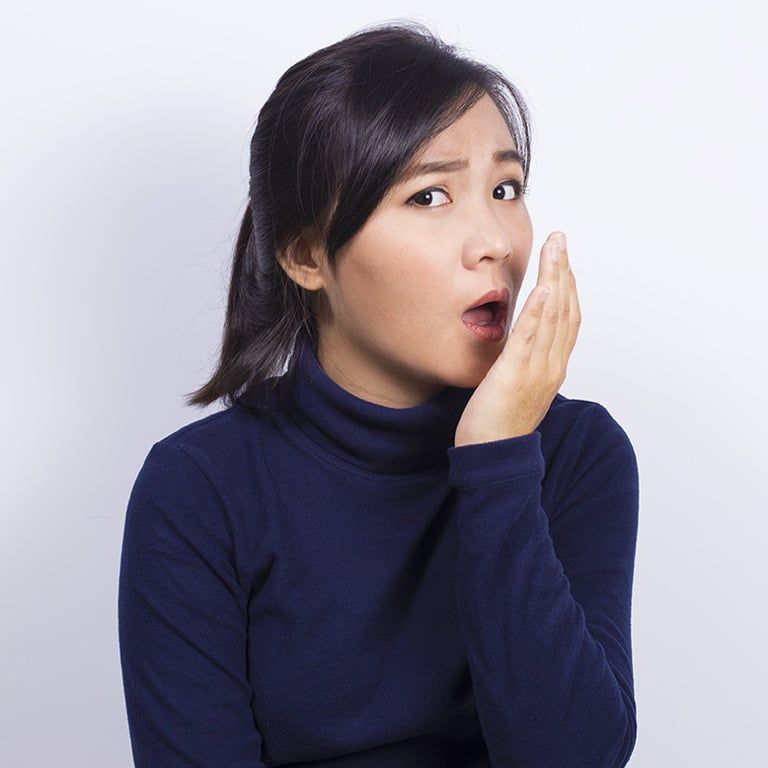 What you eat affects the air you exhale. Certain foods, such as garlic and onions, contribute to objectionable breath odor. Once the food is absorbed into the bloodstream, it is transferred to the lungs, where it is expelled. The odors will continue until the body eliminates the food. People who diet may develop unpleasant breath from infrequent eating. If you don't brush and floss daily, particles of food remain in the mouth, collecting bacteria, which can cause bad breath. Food that collects between the teeth, on the tongue and around the gums can rot, leaving an unpleasant odor. Dry mouth occurs when the flow of saliva decreases. Saliva is necessary to cleanse the mouth and remove particles that may cause odor. Dry mouth may be caused by various medications, salivary gland problems or continuously breathing through the mouth. Tobacco products cause bad breath, so if you use tobacco, ask your dentist for tips on kicking the habit. Bad breath may also be the sign of a medical disorder, such as a local infection in the respiratory tract, chronic sinusitis, postnasal drip, chronic bronchitis, diabetes, gastrointestinal disturbance, liver or kidney ailment.
Bruxism, commonly known as "tooth grinding," is the process of clenching together and the grinding of the upper and lower teeth. During sleep, the biting force of clenched jaws can be up to six times greater than during waking hours.
Bruxism can cause complications over the years:
Wear down tooth enamel
Break fillings or other dental work
Worsening of TMJ dysfunction
Create jaw pain,toothaches, headaches, or earaches
Cause tooth sensitivity
Increase tooth mobility
Chip Teeth
There is no cure for bruxism; however, the condition can be managed. The most common procedure to help to alleviate pain and discomfort is a Nightguard.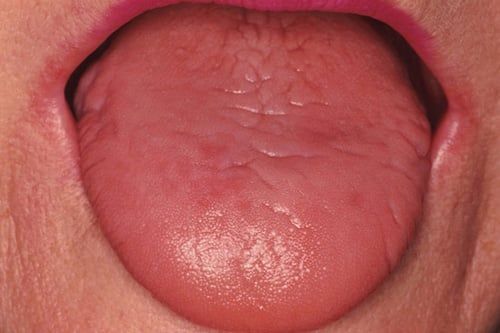 Saliva flow is important other than appearance and comfort. It keeps the mouth moist and aids in chewing, swallowing, digestion and speech. Dry mouth is a condition from the lack normal saliva flow.
Causes of dry mouth:
- Dehydration
- Emotional Stress
- Anemia
- Related to surgery
- Medical Conditions
- Medication
- Allergy
- Anti-depressant
- Blood pressure
- Some mouth washes high in alcohol content
Dry mouth symptoms:
- Mouth feels sticky
- Lips cracked and dry
- Tongue may have burning sensation
People who experience dry mouth are at high risk for developing:
- Cavities
- Gum disease
- Bad breath
Helping dry mouth:
- Chewing gum / lozenges
- Humidifier at night
- Maintaining good oral hygiene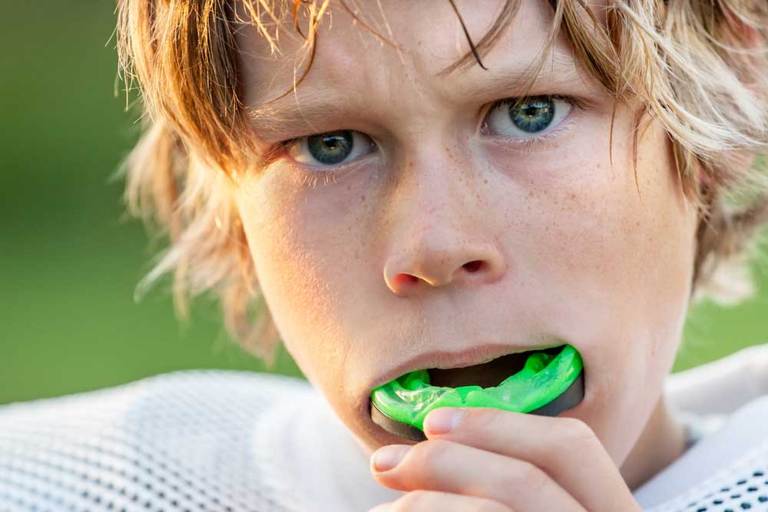 Accidents can happen during any physical activity. A mouth protector can help protect the soft tissues of your tongue, lips and cheek lining. Over-the-counter stock mouth protectors are inexpensive, pre-formed and ready-to-wear. Boil and bite mouth protectors offer a better fit than stock mouth protectors. Softened in water, they are more adaptable to the shape of your mouth. Custom-fitted mouth protectors are made by your dentist for you personally. They are more expensive, but a properly fitted mouth protector will stay in place while you are wearing it, making it easy for you to talk and breathe.
From stress to relaxation in minutes!
NuCalm® is the only patented system for balancing and maintaining the health of your autonomic nervous system. It acts like a reset button that calms and focuses your mind while allowing your body to recover.
NuCalm® is a proprietary clinical system that calms the brain within minutes by bringing alert beta brain wave function down to the alpha/theta ranges (deep relaxation). The system is predicated on neuropsychobiology and neurobioinformatics and was developed over eight years by leading neuroscientists.
NuCalm is unique because it creates deep relaxation without using narcotics or controlled substances, causes no significant side effects, and requires no recuperative time or supervision.